Parking lot to replace practice softball field
In what many community members are considering a major victory for parent advocacy in the school renovation process, district officials are resurrecting plans to demolish the practice softball field and replace it with a parking lot. 
The softball field-saga began in June 2019, when FCPS Design and Construction presented plans to the community that included replacing the practice softball field with more student parking. Athletics staff, parents, and student athletes have long compared the field to a "mud pit" and say that it is rarely used by FCHS athletes.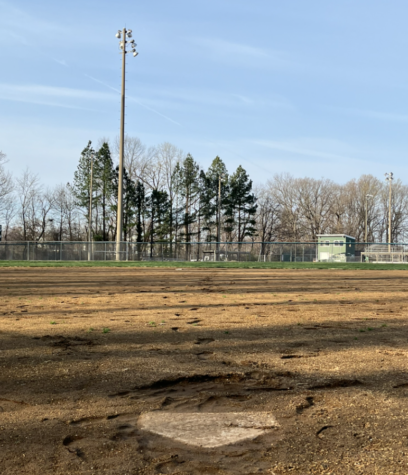 Students and teachers were pleased with the proposal; they have complained about inadequate parking during school, after school, and for community use events. More parking has long been a demand of community members since murmurs of a renovation for the school began over a decade ago. 
However, on February 3rd, FCPS reversed course. At a community meeting, the Office of Design and Construction presented plans that kept the practice softball field intact and had no new, additional parking. Parents immediately took note of the change and began to express their concerns about parking. The construction team pushed back, pointing to a 2008 Fairfax County report that designated the field for softball to ensure female athletes in the county had a place to play. They said that the field's designation prohibited its demolition.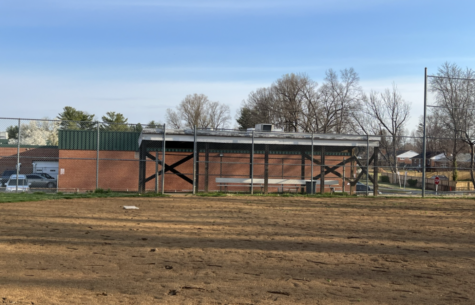 A group of parents, led by Paula Prettyman, immediately began organizing against this change, reaching out to district officials and school board members to understand why the seemingly permanent change was made without any prior warning to the FCHS community. Prettyman, who is the mother of two FCHS freshmen, argued that the "needs of a school trump recreational use" and the district should prioritize parking over community use of athletic facilities. 
Then, the district changed course once again. School board member Dr. Ricardy Anderson (D-Mason) wrote in an email to the group of FCHS parents saying that she had spoken with district staff "to address the community's parking concerns" and that a "consensus has been reached" to restore plans to build additional parking where the practice softball field currently is. In her email, Dr. Anderson included correspondences she had with Jeff Platenberg, head of the facilities department in FCPS. Platenberg explained in his message to Dr. Anderson that parent advocacy "on behalf of the school [resulted] in this accommodation and recommendation."
Sonya Breehey, a Falls Church parent and sustainable planning advocate with the Coalition for Smarter Growth, noted that a parking lot only contributes to the car-centric infrastructure around the school. She is disappointed that "at a time when we face a climate crisis," there is not more focus in the renovation plans for "more sustainable" ways to get to school. Breehey had hoped to see "better placed and high visibility crosswalks, improved sidewalks and paths, protected bike lanes, and covered and secured bike parking" included in the improvement plans. She also expressed frustration that the district didn't look at the "big picture" of adding another parking lot. 
"Why can't the schools and the parks department work on a parking-sharing agreement between Providence RECenter and the high school?" Breehey said. "This school is surrounded by parking lots, yet we are paving over green space to create another lot."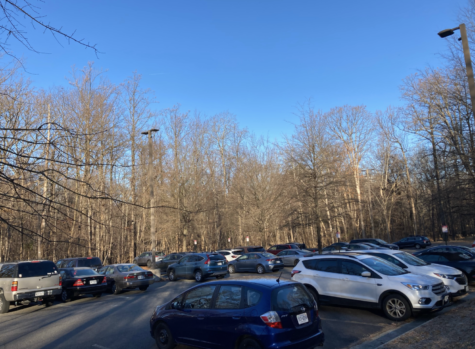 The new parking was a big win for the FCHS parents, who lauded the school board and district officials in their public comments at a March 24th school board meeting. Prettyman, who has long been involved in the renovation advocacy efforts, was ecstatic about the good news. She applauded the efforts of parents and community members who refused to sit back and watch unfavorable plans go forward; she wants to end the "assumption that Falls Church will just take it."
View Comments(1)