The Podsters Show Off Their Skills in 2nd Annual Softball Game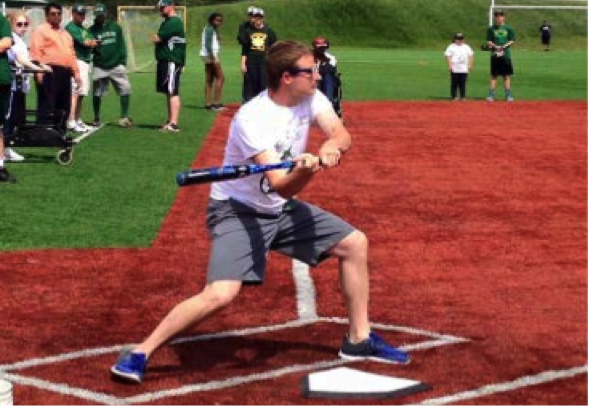 The second-ever Podster softball game was held on Wednesday, May 13. Since last year's was such a success, they decided to do it again this year. The game was played by most of the Podsters here at Falls Church. The contest was played on the turf softball field located behind the school. The principal of the PD department is Mrs. Allison; she and Mr. Harlow and other faculty members were there to cheer on the Podsters.
Mr. McCombs, a PD teacher here at Falls Church, threw pitches to each Podster who came up to the plate. Each Podster got a couple of at bats and they all took some good cuts at the plate. While playing defense, the fielders spread out and some were throwing the ball around in right field. The players at the plate hit some line shots that made the fielders make sure they were paying attention!
The Varsity Baseball team was there to help out just like last year. Each player was assigned a Podster and would go out on the field and run the bases with them. There was lots of laughter as there was a bit of a fly ball competition out in right field between the very tall Mr. Veney and the Podsters.
There was a great crowd there as lots of parents came to cheer on the Podsters on the beautiful afternoon. There was tons of food to be eaten after the festivities and players and students stayed around to eat and just play catch.
The Second Annual Podster softball game was once again such fun that they plan on doing it again next year. The Podsters really enjoy going outside with their friends to throw and hit. The best part of the whole event was definitely to see all of the kids come out for a great time and play a little ball.The Podsters Show Off Their Skills in 2nd Annual Softball Game