What To Do Over Spring Break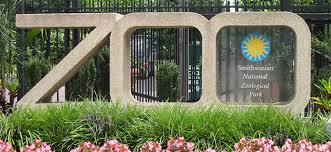 Spring is almost here, it's time to finally get outside and enjoy the weather and many events that are coming. Spring Break is the much-needed break that many students are craving.  During this break and spring to come, there are many fun and exciting things to do in the Washington DC area.
To outsiders, DC is known for its countless, free museums. All of the Smithsonian museums are great options. The three most well-known are the Air and Space, Natural History, and American History museums. Some of the lesser known, but in no way worse, are the National Portrait Gallery/American Art Museum, the Renwick Gallery, and the Hirshhorn Museum and Sculpture Garden. Included in the Smithsonian family is the National Zoo. To many DC area students, going to the zoo was commonplace in their childhood. Going back to the Zoo now is especially fun because of the arrival of the relatively new baby panda, Bei Bei. Go now before he grows up and gets bigger!
There are also interesting private museums. One of the best known options is the International Spy Museum. While not cheap at $21.95 a person for entry, it is well worth it. The museum is full of high-quality exhibits that show the history of espionage. Another good option is the Newseum. This museum has many fun, interactive exhibits that highlight the history of journalism. If you are 18 or under tickets are $13.95 per person, but if you are 19 or over tickets are $22.95 a person. These are just a couple of the many museums that Washington DC has to offer.
For music lovers, Spring Break may be the best time to go see your favorite band live at one of Washington's many concert venues. Over the course of the week there are dozens of concerts at all different types of venues. A few concerts during Spring Break are Carly Rae Jepson at the Baltimore SoundStage on March 20, Andra Day at the 6th and I Synagogue (it's actually a performance venue!) on March 21, and Vance Joy at the 9:30 Club on both March 25 and 26.
No matter how you spend your Spring Break, you should enjoy it! This is the much needed break between the cold winter and finals season. You do not have to go far to have a fun experience, just look out your front door!