The Halfway Point
How Is Your Year Going So Far?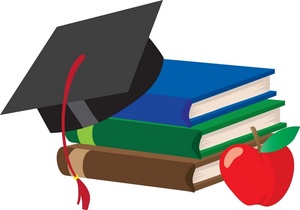 Starting high school can be a scary and nerve-wracking thing. Not only is it a completely different school, but also a different system. It can take time getting used to and it also takes more effort than you put into middle school. As a new student, with the right friends and right help, you will definitely have nothing to worry about. The teachers are great and the students are friendly which makes everything so much easier.
We asked a couple of freshman to share their experiences at Falls Church High School, as well as high school in general and what they want to focus on, and we're sharing them with you.
"It's stressful and intense. I really want to get the most out of my honors classes to be better prepared for the AP course I take in my latter years of high school." Laura Kiesel (9)
"My school year is going okay so far. Procrastination still gets ahold of me sometimes, but I expect to be able to overcome it and reach my full academic potential this year." Khoa Nguyen (9)
"It was interesting yet overwhelming because most projects from different classes are all due on the same day. I expect to improve my time management skills so that I can graduate this year with the satisfaction of having achieved my academic goals." Shwetha Radhakrishnan (9)
"Wow, that's such a hard question. I guess this school year has been great for me so far. I'm glad I got to meet new people and make new friends. I hope I'll be able to keep up throughout the rest of the school year since it's going by so fast. I don't really have any expectations for the future, but I know for sure I need to start focusing more in school because the next quarters are going to be hectic!" Lynda Dang (9)
"Well, the year so far was very different. At the beginning it was a bit hard adjusting. The first semester was good, I got good grades and my teachers are awesome. I expect more papers, more notes, and more quizzes and test." Lina Nguyen (9)
"My school year has been alright, I mean it IS school. It isn't all it's cracked up to be, though. All those parties and fun times are cliché, but learning is fun. In all it's been okay, not too great, but not as bad as I'd thought it'd be either." Mikaela Million (9)
"Compared to middle school, it's the same education-wise, but the building is definitely bigger. The system was definitely a little complicated for me at first and it was a little hard to get used to, but with the help of everyone it got much easier." Shreeya Lohani (9)
Seniors, on the other hand, are almost done with their years in high school. We asked some seniors how their last year is going so far and if they have any regrets throughout their whole high school experience.
"My year started off great. I regretted not being as friendly in the beginning of the year." Rebecca Payne (12)
"My year was awesome. I should have been more hyped in the past years though." Peter Rubeiz (12)
"My year is awesome, super chill, but I still have to do a lot of work in college. I regret not trying out for football." Nate Thatcher (12)
"I liked my year so far. I regretted not doing so well in my junior year and not doing a sport." Audrez Mafias (12)
"My year wasn't that bad, I like it so far. I regret not doing well in junior year." Yashila De Silva (12)
"I like my school year so far. I regret not joining the swim team." Manisha Joshi (12)
As you can tell, most of these seniors regret not doing a sport. Whether you did a sport or not in high school, it really does affect your college application, so it's really great to try out for one. If you don't plan on doing a sport in your future years of high school, take these words from our fellow seniors as advice. You definitely don't want to regret anything in your senior year.
High school takes up four years of your life, which might seem long, but it will pass by very quickly. It is really important how well you do especially if you want to get into a good college and have a successful future. It may seem early during your freshman year or even your sophomore year to be thinking about your future, but getting good grades from the beginning of high school is really important. Make your high school years memorable.