Be Prepared for Your SAT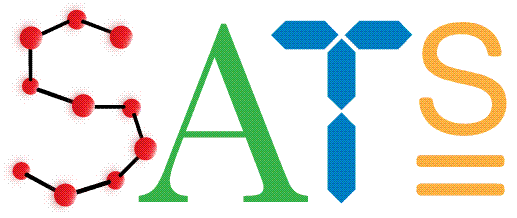 It's that time of year again; SAT's are among us. As a junior, the thought of taking the SAT is a common source of stress. Junior year is generally accredited as your hardest year of high school, as it is when most students take their AP classes and AP exams while also having to take the SAT and look at colleges. It is a pivotal year for teenagers.
After all the snow days we have had recently, it may be hard to get back into the flow of things third quarter. Teachers are moving at a faster pace in order to keep up with the curriculum, and students may have some extra homework and classwork to do. But it is not a time to be wasted. For juniors and seniors, this test is coming up soon. The upcoming test dates for this year's SAT are May 2 and June 6. But keep in mind, the registration deadlines will be on April 6 and May 8.
Registering for the SAT is simple enough. There is a $52.50 registration fee for the normal test, and the Subject Tests have an initial fee of $26 for registration, plus an additional fee depending on what test you are taking. It is an extra $26 for Language with Listening Tests, and an additional $16 for the other Subjects Tests. However, there is an option to wave the fee if you cannot pay.
When registering online, CollegeBoard makes signing up for your SAT quick and painless. Choose which date you will be taking your test, and which location you will be taking it at. Falls Church is not hosting the upcoming SAT tests so you must choose an alternate school to go to. You must also submit a photo for your Admission Ticket.
Many students are unsure of when to take the SAT, and how many times they should take it. The SAT can be taken as many times as you want, but the average maximum is three times. Most students take the SAT at least twice, and generally improve their score the second time they take it. If you are nervous about the upcoming SAT's, there are many ways you can prepare yourself. Cell phone apps such as The Official SAT Question of the Day provide students with sample questions in reading, writing, and math. SAT study guides are also sold specifically to help students get ready for their test.
Do not stress out about the SAT. Get a good night's sleep, eat a good breakfast, and be ready to rock it! May 2 and June 6 are the next available SAT dates. Don't forget to sign up!