FCHS Prom Fashion Makes A Statement
Prom 2015 was one to remember, and so was the fashion. Over 200 students attended Prom this year, all dressed in their very best.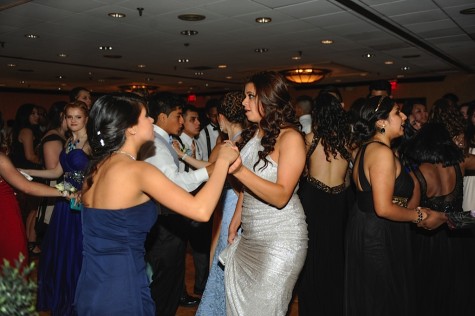 For women, prom is an all-day event. You have to get your nail, hair, and makeup done, not to mention finding the perfect dress in advance! It is all fun, but can be stressful trying to make everything picture perfect. This year sequence or anything that sparkled was on almost every dress there. Another popular trend was blue, red, and black dresses. The red and black are not the typical prom dress color and were very bold. There were also many cream and paler color dresses that were girly. Other trends included high necklines and backless dresses.
For most people it takes hours to get ready and are busy all day. Maddie Harbin (11) was busy all day, "I went to Cintia Samaha's (11) house and had her mom do my hair, went home to do my makeup, went back to Cintia's to take pictures, then went to Katie Burke's (11) house to take even more pictures, had catered Chick-fil-A (because who doesn't like Chick-fil-A), and then went to the dance." This took her a few hours to do all of this but it took Kiki Lindenau (11) two hours just to get her makeup and hair done.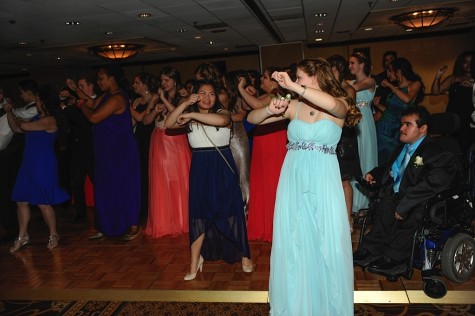 This year's prom fashion was not like the generic prom fashion you might think of. Many girls put their hair up, but the majority kept it down usually curled. Many of the girls who wore a strapless dress paired it with a dainty necklace instead of a statement necklace. The classic long dress that most people choose for their prom night not surprisingly was very popular. However, some chose to go with a shorter dress. Both are elegant and great for prom in their own way.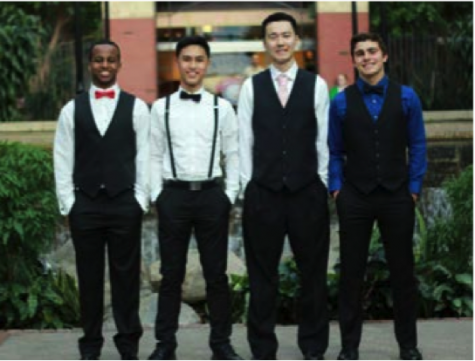 For men, Prom is all about preparation before the big day. Finding a cute, clever way to ask your crush, buying a corsage, and the perfect tux are some of the usual responsibilities of the guys. For the guys who did have a date, they coordinated their tux and corsage with their date's dress. Many chose a black suit with the color of their date's dress as their bow tie or tie. Others opted for the more daring gray or even a white suit.
No matter what you wear, prom is one of those nights you will back on in the future. Hopefully it was a fun, memorable night for everyone!