Club Of The Month: Spanish Club and Honor Society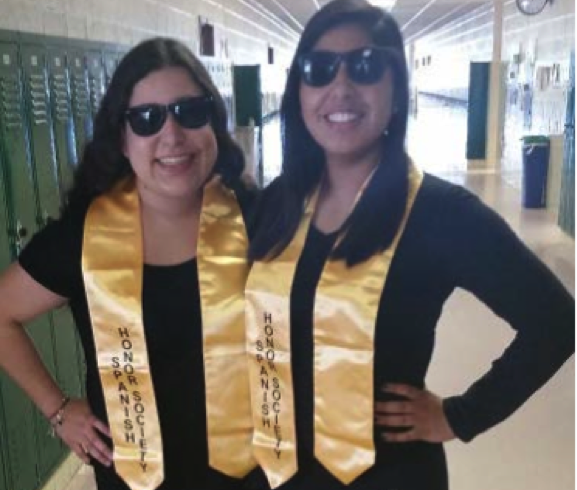 The Jagwire's club of the month is the Spanish Club and Honor Society! The club is led by Jackie Valles and sponsored by Mrs. Joaquin. The club has over 100 students and meets once or twice a month on Wednesday in room 259.
In the club, the students celebrate the Spanish culture along with common holidays to further embrace their heritage. Students in the Spanish Honor Society had their induction in the month of December where they welcomed new and returning members.
Before students can apply to be in Spanish Honor Society they must: be in Spanish 3 or above, have outstanding grades, and good attendance. With their application they need to write two essays, one in Spanish and the second in the language of their choice (English, Spanish). The first essay is generally an autobiography and the second essay is about why they want to be in Spanish Honor Society.
Seniors in Spanish Honor Society also receive a stole for graduation embroidered with the Honor Society's name. Finally by being in the society, students will look more appealing to colleges because they have maintained a B+ average in Spanish and they have showed their interest in the subject.
In addition to Spanish Honor Society, some students also belong to the Spanish club with is sponsored by Mr. Robles.  Within the Spanish club students watch movies, play games, discuss countries and explore the culture. The Spanish club meets right after the Spanish Honor Society meetings in room 260. The club is looking to expand by adding a soccer team; if you are interested in playing soccer or learning more about Spanish culture stop in room 260!
Each month we will highlight a different FCHS club, so be sure to check back in this space to see what club we are featuring in our next issue. Do you have an idea about a club we should highlight? Send us an email at [email protected] and let us know about it!