Foreign Exchange Students Leaving FCHS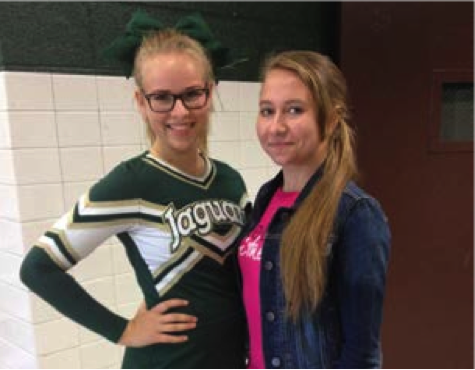 Falls Church High School is very diverse. Here, you can meet people from different countries all over the world, including foreign exchange students. This year, there are two foreign students in FCHS: Kiki Lindenau (11), who comes from Germany, and me, from Russia. For us, coming to FCHS was a very unusual experience, because we didn't know a lot about American schools and American culture itself. When you come to a new school in a foreign country and have to speak a foreign language, you have to be very flexible, sociable, and willing to adjust to things that might seem unusual or even ridiculous to you.
For me, the hardest thing to get used to was the school schedule, which is so different from the one I had in my home country. In Russia, you can't pick the classes yourself, you have to take about 15 subjects each year. And because everybody has the same classes, you attend each class with the same group of people every day. It was a little confusing when I had to choose my classes here, and it took me some time to get used to having each class with different people. Also, FCHS seemed huge to me, even though everyone said it was a pretty small school. I couldn't find my way without a map, and I thought I would never figure it out. When I look back now, I laugh at myself, because after some time I didn't have any trouble finding my classes anymore. Sometimes, as time goes by, you don't even notice how fast you adjust to a new environment, new school, new culture. After nine months of living in the U.S., this place feels like home, and it's hard to believe that I have to leave FCHS. I'm very grateful for the experience I got here, for the new people I met and new friends I made.
Kiki is excited to to go back home, because it's been almost 18 months since she left her family and friends in Germany. However, she is also going to miss FCHS incredibly. "I've made friends for life here, and I'm extremely sad to leave them," she says. She is very thankful that she got to have an awesome experience going to American high school and becoming a part of American culture. "I got to live my own high school musical with all the typical American things like cheerleading, football and basketball games, prom, yellow school buses, and lockers," she says. "I'm very happy to have gotten to know another culture and made this culture my second home."