The First Experiment for the Science Teachers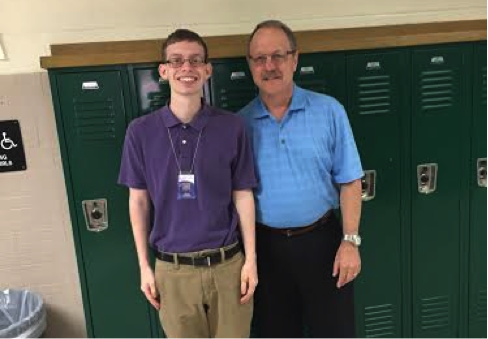 In these interviews, I have met two new teachers to join the Falls Church HS family, Dr.Morgan and Mr.Schwenk. Dr. Morgan is a biology and chemistry teacher while Mr.Schwenk is just a biology teacher. Both of these teachers have come here with a fresh start here at Falls Church and we welcome them to Jaguar Country!
     To start off, I interviewed Dr. Morgan. He grew up in Stratford, Connecticut, about an hour and a half outside of New York City, the empire state. Dr.Morgan shared me with one of his childhood memories. His memory was, "I always had a blast in high school. I ran track, cross country, and I was on the debate team. That was one of my better times," Dr.Morgan said. Dr.Morgan attended FS Bunnell High School. Dr.Morgan then attended RPI Institute for his under grad and then attended The University of Duke for his PHD. Previously before he taught at Falls Church, he taught science at  Langley and James Madison High School here in Fairfax County. He was also a scientist and really researched in biomedical research. Dr.Morgan said, " I came to Falls Church because of the opportunity and I heard that the school had a great reputation. I also heard that this school was like a family and the kids were very kind, and interesting. That's what I've heard and that's what I've seen so far." Thank you for your kind words Dr.Morgan, welcome home!
      Last, but not least Mr. Schwenk, a biology teacher here at Falls Church HS. Mr.Schwenk is a hometown hero, he grew up in Falls Church, Virginia. He attended Thomas Jefferson High School and there he was in the marching band, band, and extra curricular jazz band. He was a tuba player there. " My favorite childhood memory was when I at dinner with the surviving actors who played as the munchkins in the movie The Wizard Of Oz. Mr.Schwenk attended James Madison University and got his undergraduate degree and graduate degree there. Mr.Schwenk has had his first career teaching here at Falls Church. "Everybody at Falls Church is very welcoming, and very friendly when I first interviewed here. All the administrators seemed very nice and they seemed to appreciate everything I've done while I was in college. When I first got here all the students were great and I never had any issues or disrespect and it just seemed like an environment where there was a very great community vibe." Keep up the great work Mr.Schwenk and welcome to FCHS!

       The new science department teachers will do great and they are certainly ready for the new school year to start. As, their first year as a Jaguar, we would like to open them to the Jag family with open arms. They will do great as their first time here at Falls Church! Good luck to all of you this year and enjoy the 2015-2016 year!