FCHS Drama Dept. to Present The Sound of Music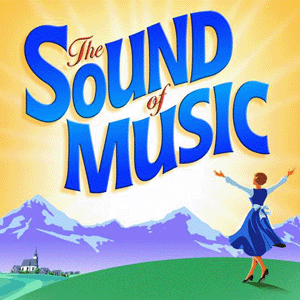 The Sound of Music will be this year's fall musical production, here at Falls Church High School. The Sound of Music is a based on a true story that takes place in 1930's Austria and follows a woman named Maria Rainer, who hopes to become a great nun, and the Von Trapp Family Singers entering the immediate World War II era. Where Maria brings joy, love, music (which was previously banned), and happiness as she becomes a governess in a widowed Naval Captain with 7 "rowdy" children, home. As the story goes on, George (the widowed Naval Captain) learns to appreciate not only music, but Maria and his children as well.
This year, once again, the theatre will be collaborating with Luther Jackson Middle School by including their students in this production. Just like last year, Ms. De Marco wants everyone to broadcast all of their special abilities and talents. She needs people of all sizes to participate, especially the smaller boys and girls, to play the younger members of the Von Trapps. "I'm hoping people will come out and help make this production successful!" Ms. De Marco said.
Ms. De Marco came up with doing The Sound of Music because growing up she loved watching the movie. Ms. De Marco also knew that a lot of people, who love it just as well, would love to be playing the parts and to just be a part of it. Teaming up with LJMS again is going to be just as great, since they do not have a fall production, but a spring production. That way they could focus on working with us while still being able to work and focus on their own spring production.
The Sound of Music, this year, will be December 3, 4, and 5 at 7 p.m., plus a special showing at noon on December 5. And, of course, all of this will take place right here at the Falls Church High School Auditorium. The Sound of Music is sure to be a successful hit so come on out, and while you're at it bring some friends and family!