Dimitri Rike Makes Homecoming One to Remember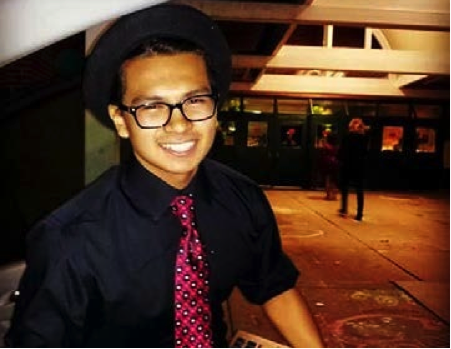 "I did it for love, not money," says senior Dimitri Rike (12), of his recent DJ performance at the FCHS Homecoming Dance.  What originally turned out to be a cost-saving plan became a great success. In the leadership classes, who would be DJ was brought up and Dimitri's name was mentioned. He emphatically agreed; he wanted to help make homecoming more of a success than it was last year. When asked about how he created the playlist he responded by saying, "I participated in creating a fire playlist with the help of Maddie Arman (11) and Tatiana Acevedo (11). The songs were especially a success for many students.
Many students did not know that Dimitri was a DJ of any sort. He started to DJ when he was eight years old, but just recently got back into it. Since he was eight he has continued to make beats of his own and participates in local beat battles. Due to his fantastic performance at Homecoming, you may wonder if he wants to become a professional DJ at some point. He wants to pursue being a DJ as a side career, with his main career being one in the music industry. "My dream is to be on a huge stage in front of thousands of people just playing my music and feeling the love from people that enjoy my music. That would be awesome," Dimitri excitedly said.
At the dance he played a variety of different music types to keep everyone entertained and happy. Personally, some of his favorite types of music to play are Hip Hop and Boom Bap. He likes that they are soulful, chill, but exciting at the same time. "But what really gets people hyped is trap and it's really fun to play," explains Dimitri. At the dance you could tell he was right. That genre of music always got the loudest response and most people dancing.
He thought 2015 Homecoming was a great success. What made him most excited and happy was seeing all of the people on the dance floor. For most of the time the dance floor was completely full. Seeing the students love what he was creating made him proud of what he accomplished. Dimitri explains what he saw from up in the DJ booth, "There were people sitting on other people's shoulders. From what I saw I don't think anyone took a break. Everyone remained on the dance floor. Everyone was so hype!"
Overall Dimitri was a great DJ who got almost all of the hundreds of students dancing nonstop. Hopefully we see Dimitri's work as DJ again before he graduates.