Marco Rubio: A New American Century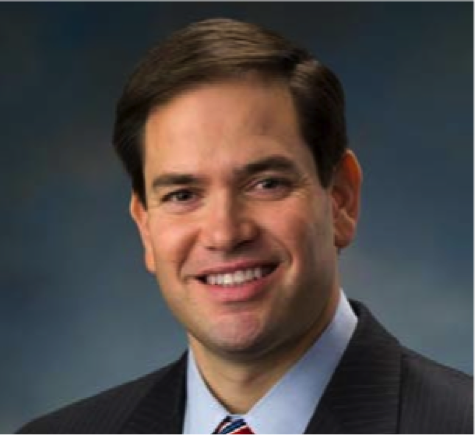 Marco Rubio was born on May 28, 1971 in Miami, Florida. His parents moved the family to the United States from Cuba after Fidel Castro's rise to power. After playing football at South Miami High School, Rubio earned a scholarship to Tarkio College in Missouri. He then transferred to Santa Fe Community College and eventually graduated in 1993 with a bachelor of science degree from the University of Florida.
Rubio worked in the Florida House of Representatives from 2000-2008. During that time he served as Speaker of the House, Majority Leader, and Majority Whip. He also published a book entitled 100 Innovative Ideas for Florida's Future. All of these ideas were passed by the Florida House, and 57 of them were made into law.
In 2010, he was elected to the United States Senate as a representative of the state of Florida. His wife, Jeanette Dousdebes Rubio, and he have four children: Amanda, Daniella, Anthony, and Dominic who can be seen with him frequently on the campaign trail.
Political Platform
• Opposed to same-sex marriage
• Pro-life
• Opposed to stricter gun control
• In favor of repealing Obamacare
• Support for labor unions
• Opposed to raising the minimum wage
• Opposed to the Paycheck Fairness Act
• Believes in a "path to citizenship" for illegal immigrants
• Opposes laws to combat climate change
• Opposes the legalization of marijuana