Falls Church Introduces Feminism Club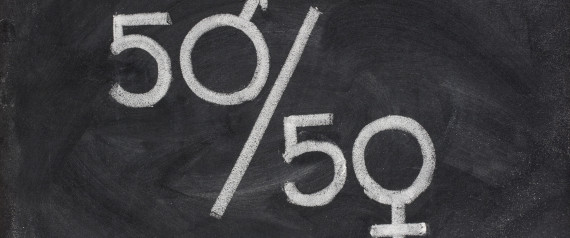 For the first time, Falls Church is welcoming its very own Feminism Club! Club meetings will take place every two weeks on Tuesdays in room 137, Ms. Leary's room.
The word "feminism" nowadays is either shouted with pride or whispered about in hushed tones. Feminism unfortunately often has negative connotations. Contrary to popular belief, it is not synonymous with man-hating, and does not represent the idea that women should rise above men in a power shift. A feminist is a person who believes in the social, political, and economic equality of the sexes. If that sounds like you, then you just might be a feminist. Club sponsor Ms. Leary, hopes the club will dispel these misconceptions and spark positive change.
"My hope is that the people who participate, both men and women, develop tolerance for differing ideas from each other. I hope that the discussions aren't, 'Yay we all agree with each other already.' And for the rest of the school I would love to see people have a better understanding of what feminism is," Ms. Leary says. "I think there are still enough people in our school who think that feminism means man-hating. Of course with any movement there's a spectrum of people, and there's people on the far end who probably are man-haters, but that's not where our club is going. So I would love for our club to be able to help people understand that that's not what feminism needs to be."
There are many issues facing women today. From unfair dress codes to inaccurate representation in the media, women face a broad set of struggles. Violence against women is often brushed under the rug, as we can see from the countless sexual assaults on college campuses that are being ignored. The fight for reproductive rights is still underway, and women frequently do not receive the same opportunities as men based on their gender.
However, even within feminism women are not oppressed equally. While you may have heard the statistic that women make 78 cents to a man's dollar, this is only true for Caucasian women. African American women make, on average, 63 cents to the dollar and Hispanic women only 54 cents. Gender is not the only road block for women; there are many factors at work as shown by the current wage gap.
As far as the remainder of the year, this club has a lot to look forward to. "They want to plan events like Powderpuff (football played by women), and if leadership class is doing a talent show, they want to get involved in that," Ms. Leary says. "But I think what they're really most looking forward to is discussions. One thing they want to do is look at women in entertainment; they want to look at female directors and how women are portrayed in films. They also just want to talk about things that are important to them. I think the discussion part is the part they're most excited about."
You can follow the Falls Church Feminism Club on Twitter at @fcfeministclub to hear about upcoming meetings. See you there!