Continuous Changes Being Made to the FCHS Schedule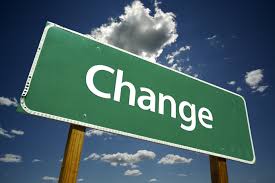 Over the past few years, several changes have been made to the school schedule across the county and within Falls Church High School which have affected the students and teachers at FCHS greatly. These changes were enacted to try to improve student well-being in the county and in FCHS. But is there an end in sight?
First we changed the Jag Time schedule. Last year, Jag Time was switched to a system of rotating class periods to give students extra time with each teacher. Then this year, we pushed back the start times to give students a chance to get more sleep. As a part of this process, we also switched Jag teachers so seniors, who have had the same Jag teacher for three years, were moved into another teacher's room. Now, the lunch schedule is being changed for the 2016-17 school year in an effort to resolve ongoing logistical concerns here at FCHS.
The changes have resulted, understandably, from the desire to fix issues with student health and wellness. Concerned teachers, students, and parents in Fairfax County have played a big part in advocating for change here at school. However, new changes every year are becoming difficult to keep up with. Some things take time to show results, and these adjustments have not been around long enough to warrant any kind of positive or negative conclusion just yet.
Because of these changes, freshmen and sophomores at Falls Church won't know what it is like to go four years with a consistent high school schedule. They don't know what to expect walking into school each year because things have been continuously changing for them. Before they even get a chance to settle into the flow of things, another fix is being made.
Ongoing issues with student stress and emotional well-being have led to these changes at FCHS and in the county. While these perpetual changes may be becoming hard to keep up with, all in all they are for a good purpose. It is difficult to find a one-size-fits-all solution to such a complex issue and these changes are making strides to fix problems affecting high schoolers today.