Presidential Nominees Are Being Decided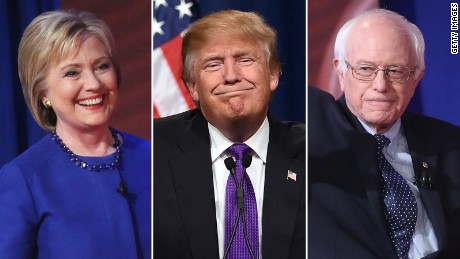 The enduring races for the 2016 presidential nominations are still happening. The campaigning and media coverage over the past almost year has been relentless. We still have to wait until the summer to find out who will be the nominees for both the Republican and Democratic parties. That may seem like a little bit away, but it will come sooner than you think, especially with all of the continuing political sagas on the Republican and Democratic sides.
On the Democratic side, there is Hillary Clinton and Bernie Sanders. It is pretty close to certain that Clinton will secure the number of delegates needed for the nomination before the Democratic National Convention in July. In recent primaries Sanders has been beating Clinton, but it now seems too little too late. The Democratic side may not be as entertaining as the Republican side, but Sanders has helped move the party, including Clinton, to the left. The politics of the left are more progressive than ever, and it will be interesting to see if they will stay that way in the general election.
The Republican side used to be little bit more complicated. Donald Trump is now the presumptive Republican Party nominee, to people's excitement or frustration. By now, John Kasich and Ted Cruz have both dropped out of the presidential race. Over the course of this presidential race, Donald Trump has divided the Republican Party.The question that everyone is asking is: Will Donald Trump be able to reunite the Republicans and bring the party together for a win in the national election in November?
The Republican National Convention is going to be held July 18 through the 21 in Cleveland, Ohio at the Quicken Loans Arena.The Democratic National Convention is going to be held July 25 through the 28 in Philadelphia, Pennsylvania at Wells Fargo Center. The national convention is used by the political parties to decide who their nominee will be for the general, presidential election in November. In state primaries, you are actually voting to see which candidate will get the delegates from that state. The national convention is when those delegates cast a ballot for the nominee of their party.
While this may seem to keep on dragging on for months, it is still an exciting time for the country and population as a whole. The national conventions planned for July are the next step to help decide who will be running our country, come January of next year.