FCHS Welcomes LGBTQA Club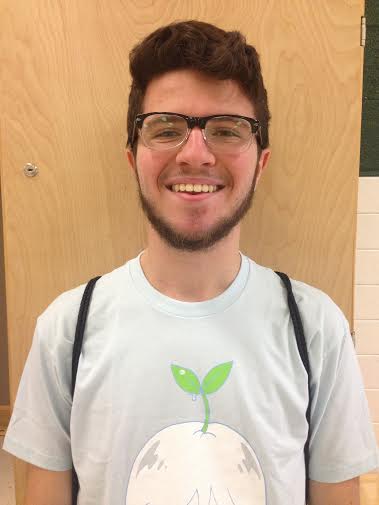 Falls Church is welcoming its very own LGBTQA (Lesbian, Gay, Bisexual, Transgender, Questioning, and Alliances/Asexual) club! Sponsored by Ms. DiLauro, the club will be focusing on issues affecting the LGBTQA community and how that community is represented in the world and in our school. The LGBTQA club will be meeting every other Tuesday in room 240. The meetings will start at 3:05 and end around 4:00. As the sponsor of this club, Ms. DiLauro is looking forward to the effect this club will have on Falls Church.
What effect do you hope this club will have on the school?
I hope this club will encourage everyone to be even more accepting of each other and respect each other's differences, as well as their similarities.
Why did you decide to sponsor this club?
I decided to sponsor this club because I feel like it's a club that is very necessary here at this school, there's a lot of people who would like to be involved, and it used to be here many years ago but for some reason it died down and I feel like there's a lot more interest now, and I'm excited to see where it goes.
Does the club already have a President?
Yes, so the current President is Casey Knepley, and we are still deciding on other officers. Hopefully once this year ends we'll really hit the ground running and have ideas for next year.
What issues will this club be focusing on?
I think it's still on the works, they've talked about different charity events that they would like to do, but we'll see, it's all up to the students.
For Club President Casey Knepley (10) this club is not only necessary, it is overdue.
What will the club be looking forward to this year?
For the rest of the year we'll mostly be having discussions about LGBTQA rights, and comparing around the world. We're going to look at people in media and see how they're displayed by actors and things like that. And hopefully next year we're going to be doing some fundraising for charities.
Why did you want to become President of this club?
As a member of the community itself, I felt a need to have something like this at the school. For one I was very surprised when there wasn't one, because almost every school has one at this point. And there are some people at this school who still don't really understand any of it, and I'd like to help spread awareness to people.
What effect do you hope this will have on the school?
Hopefully a positive one, I hope people will become more educated and accepting, and more thoughtful of what words they use when they are talking.