Teachers Express Gratitude in the Thanksgiving Season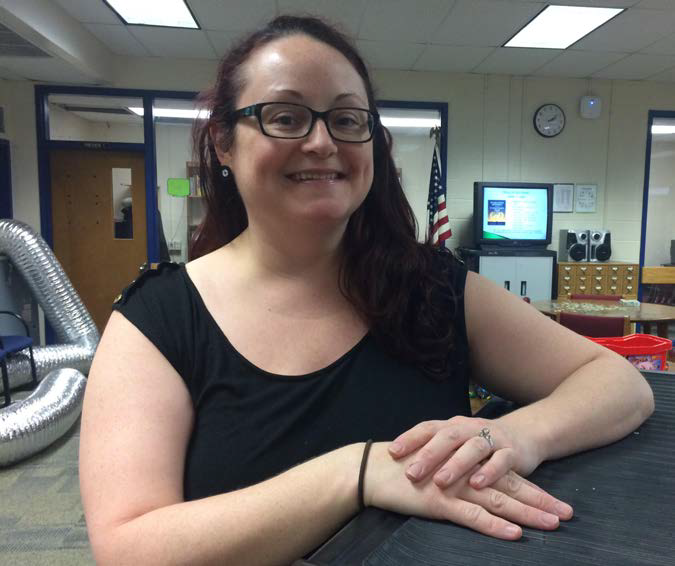 As fall is starting, we begin to think about one of the first holidays
created in America, Thanksgiving. Although we think about football,
family and all that stuffing we are going to eat, we forget that this
holiday gives us a chance to count our blessings and be grateful for the
people we have in our lives. I had a chance to talk to a few teacher about
this upcoming holiday and what they were thankful for what they have
in their lives.
Some teachers, like Ms. Crawley said, "I am thankful to be in a
place where not only the faculty in my department is encouraging and
pleasant but everyone around me shares those traits. I am also thankful
for my family who I know will always be there for me." We have the
privilege of having these teachers who encourage us like the teachers
have them as team member. Many teachers make a good team and are
surely grateful to work with each other. Family is also important to
the teachers and faculty. As Ms. Kausch offered, "This Thanksgiving, I
am thankful for my adorable dog, my loveable family and friends," and
some teachers are thankful for their quirky lives as Ms. Kausch continues,
"I am also thankful for awesome books, and concert tickets to see                                                                                           my favorite singer David Gray." We agree, Ms. Kausch!
This Thanksgiving, students and staff, should think about what we have
and all the amazing people in our lives. As Mr. O'Neil stated "I'm thankful for a
handful of wonderful individuals who've come into my life this past year, widening
my already wonderful collection of cherished friends and acquaintances.
I also find that I'm all the more thankful for my FCHS home this year. The
students, faculty, and staff have embraced and assimilated many changes with
grace and optimism." Let's be thankful to have this amazing school where we
have teachers who devote their time to help us with anything we need. Personally
I want to say, thank you teachers for being there for us.