What I Wish I Had Been Thankful For When I Was in High School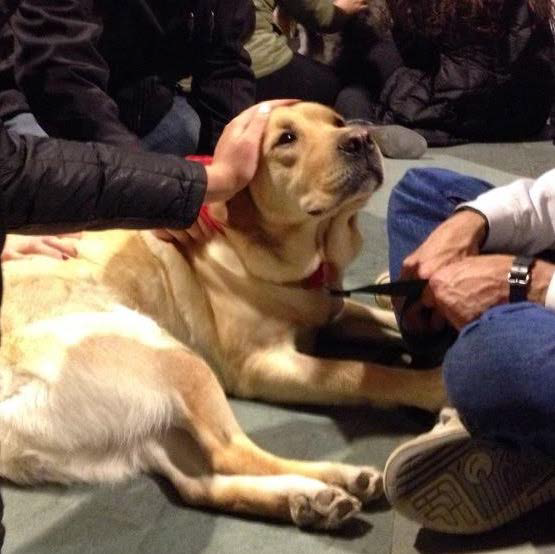 It's that time of year again, when
high school seniors are sending out
college applications and stressing out
about where they will be a year from
now. Many can't wait to be in college
and finally have some independence.
But before you get too ahead of yourself,
you should remember that there
are things in your life now that you will
come to miss in a few months.                                                                                                                                                         First off, being sick at college is
the worst. Being sick in general is never
fun, but somehow the mix of being away
from your mom, your pets, and your own
house makes the experience even more
unpleasant. Even if you are used to taking
care of yourself when you're sick, there is
something to be said for being in your
own bed where you can hide out from
the world until you feel more like a person.                                                                                                                                 This doesn't work too well in college when you're constantly
surrounded by other people who are probably the reason you got
sick in the first place. The people on your floor could not care less
if you're not feeling well—as long as you stay far away from them
that is. And while your roommate may not explicitly say that they
hate you, they do. In fact, you may as well go out and buy some
extra cough drops because chances are you'll have gotten them
sick too.
You will also miss your family, even if you can't fathom
it right now. There is something comforting about being around
people who know you well—even if that can be annoying at times.
Meeting new people is one of the greatest aspects about going to
college, but you will miss the people who were in your life before
this. So call your mom, text your brother, and don't take them
for granted now, because they won't always be so readily available
when you need someone to talk to (or even yell at).
While you may consider your pets part of your family, like
I do, I think they deserve their own mention. On college campuses,
animals are a big deal. Students are stressed out and missing
their pets, which has sparked the invention of "Puppy Therapy"
sessions at many colleges and universities. Taking your dog on a
walk may seem like a pain now, but as soon as they aren't there to
cuddle with in your dorm room, you will be singing a different
tune. Trust me, anytime you see a dog on campus, it has been a
good day.
Appreciate home cooked meals, or at least be thankful for
having the option to cook something for yourself. The dining hall
loses its glamour after the first week when you realize the great
food they made for Parents' Weekend only lasts until your parents
have waved goodbye. Believe me, one of your first orders of business
when you get to campus should be to befriend an upperclassmen
who will let you use their stove.
It can be easy to get ahead of yourself and only focus on
the future, especially when many of you are about to be on your
own for the first time. But I can assure you there will be things you
are going to miss—just make sure to be thankful for them while you can.