Varsity Baseball Heads South for Spring Break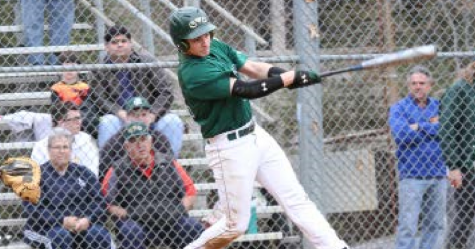 Over this year's spring break the Varsity
Baseball team will be going to Myrtle Beach,
South Carolina, for a baseball tournament.
Last year the team had a disappointing experience,
winning the first game and then losing
the next three games of the tournament.
As winners of only one game in last
year's Mingo Bay tournament, there is a lot
of room for improvement for this year's club.
With a very talented group of guys, the team
will give its opponents a run for their money.
Last year Falls Church started off strong with
a blowout 10 run lead against Volunteer High
School and the next day the Jaguars played
Grace Academy, but to the team's dismay they
were victims to a one run loss at Myrtle Beach
High School. After the disappointing one-run
loss to Grace Academy the Jags played Socastee
on their home turf, but again to the Jags' displeasure
they suffered another one-run heartbreaking
loss. Sadly the next game of the tournament
was not in the Jaguars' favor. On the
fourth game of the tournament the Jags' were
now the victim of a 10 run loss to South Lakes
High School.
Some players have shared that they
should have gone 3 and 1 in the tournament.
Ryan Bailey (10) said, "I think that the part I am looking forward to is going to be bonding
with the team." Nate Moonis (10) said, "I
am looking forward to the annual Mini-Golf
tournament."
The tournament will take place from
April 10 to April 14. The Falls Church Jaguars
will be facing Plattsburgh (NY) High School
on April 10, Westwood (SC) High School
on April 11, and rounding out the "regular season" of the tournament the Jaguars will face West
Seneca (NY) High School on April 12. All the games
will be taking place at Socastee High School in Myrtle
Beach, except for the Mingo Bay Classic which is
played after the first three, with an opponent that is
determined based on the team's record in the three
games played beforehand. The facility and time of
game is still to be decided, but the game will take
place on April 13.