Jags Gear Up for Homecoming Game Against Wakefield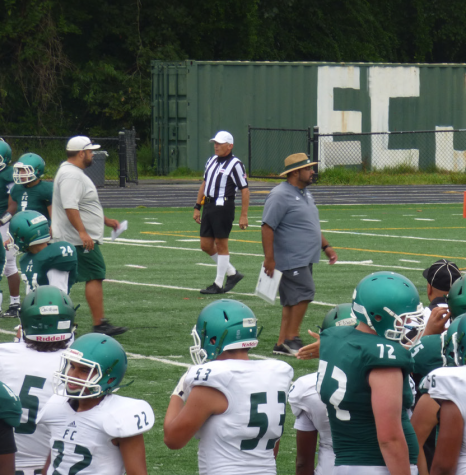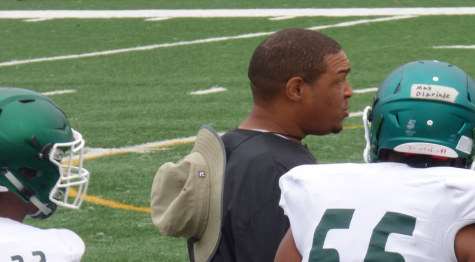 The Falls Church Jaguars Varsity football team takes on the Wakefield Warriors in the Homecoming game. Everyone needs to come out and support your fellow Jags on the field on Friday, October 20 at 7:00 p.m. The Jags have been off to a good start this season, with big wins over teams like Roosevelt High School and Bell High School from D.C., and are looking to get another against Wakefield High School, a tough in-conference opponent.
Many of the players are preparing for the big game in a variety of ways. Linebacker Nick Nguyen (12) says, "Rain or shine, we're always working hard, and we're focused every day at practice." Whether they're on the field for hours at a time, in the weight room working to be in peak physical condition, or watching film to try to get a leg up on their opponents, they're always working hard.
But no matter how they prepare, they all know that they need to be at the top of their game to get the win. Cornerback and captain Jalen Faust (12) says, "I'm confident that if everyone plays their hardest, we'll take home a win."
But it's not just the players who are preparing for the big game, many students are ready to come out and support their team too. Hype Squad leader Ryan Clary (12) says, "We need everyone to come out and support our Jags, this is one of the most important games of the season." Many students come out to the games, and they are a great place to meet up with friends, or even make new ones.
Before the big game, make sure to come out for the Homecoming parade. Not only is every graduating class represented, but many other clubs from around the school are too, as well as other middle and elementary schools in the area. There will also be a ceremony at halftime, where the homecoming court is announced, and floats for the freshman, sophomore, junior, and senior class all make one round of the track that surrounds the field.
The Jags need your support as they look to continue a winning tradition as they play J.E.B. Stuart here at FCHS on Friday, November 3 in the Bell Game, and even after that as they move on to the playoffs.