Football is Looking to Take the Conference by Storm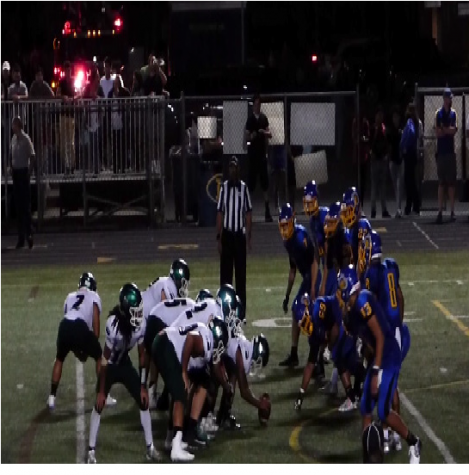 With the football season in full swing so far at Falls Church, Jaguar football is looking to take the conference championship once again after winning it in 2016. The Jags are now 4-3, having started off this year strong with a commanding victory over Roosevelt High School, by a score of 38-0 on August 24. They then fell to South Lakes on September 1, 42-0. They played a road game at Mount Vernon on September 8 and lost 34-16.
The Jags then returned home to the Jungle to have a faceoff against Bell High School from Washington D.C. on September 15. The game was a nail-biter and in the end the Jags pulled away with the win, 42-36. They then fell to Marshall High School by a score of 43-24 on September 22 in the annual Mosaic Bowl. The Jags then went on the road for two straight weeks against Herndon and Lee beating both, 34-27 and 16-13.
When Coach Aziz was asked about his goals for the season, he had this to say: "Our goal is to take one week at a time…with all the injuries, you don't know what can happen [so] you move from there."
When asked about the status of the team Aziz said, "I think we have a good number of experienced players and we have good number of new players to varsity football, and I don't care what anybody says, playing varsity football is hard." In assessing his team's capabilities, Aziz said, "The strength of our team is the offensive line, and the weakness is our depth, when an older guy goes out and really young guy has to go in."
In regards to the conference, he said, "I believe teams are going to be better this year, teams are going to be coming for us and I hope we can win the conference championship."
As the Jaguars gear up for the long haul and a playoff run, the school is cheering and supporting the team. The student section at Falls Church High School is dedicated, loyal, loud and proud, rumbling and ready to see what the Jags can do in the 2017 season and hope that they can bring a championship back to the trophy case!