The Solo They Didn't Want
Choir Groups Forced to Sing Separately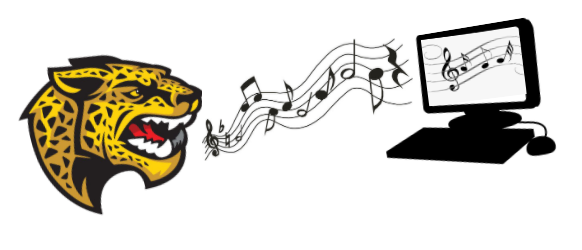 Teena Do, Opinion Editor
February 13, 2021
The choir sings in unison, hitting the highest notes they can and gulping down as much air as possible through "singers' breaths." Their voices radiate over the audience, but so do small droplets that could potentially carry disease. As an activity that requires large groups and close proximity, choirs across the country and within the school are making difficult changes to continue singing.
Choir members are typically required to sing in an ensemble—surrounded by colleagues. With the physical aspects of being in an ensemble gone, the choral department has modified.
The biggest change in rehearsals comes from not seeing or hearing other classmates. "If someone makes a mistake [in-person] we can talk about how to fix it on the spot," said alto Leslie Romero-Villacorta (9). "But now it feels more difficult to do so." 
The group aspect of an ensemble is very important. Many performers find that listening to others helps them stay in tune and create a blended sound. But while rehearsals may feel different, the way that students learn music has stayed the same. 
"Personally, I don't think learning has changed that much this year," said soprano Maggie Moonis (11). "We normally did sight reading and individual voice groups in-person."
Concerts, on the other hand, have transformed into video performances. Students record themselves singing and the videos are edited to make a virtual choir. This process ends up as a three to five minute video instead of the typical hour-long concert, but it still takes much effort from the performers and director. 
"It's much easier to perform live than to pre-record yourself performing," said soprano Dara Kearney (9). "It sounds kind of strange because I'm singing one part of a song that's for a whole choir."
Despite the struggles, the choir department continues making music to share with the community. 
"We have between 500 and 1,000 views for our virtual choir performances where we might only have 75 to 100 people come to an actual concert," said Director of Choral Activities CJ Redden-Liotta. "So we're meeting a much wider audience in the virtual environment."