Support the FCHS Literary Magazine!
Come to Coffee House and Support the FCHS Literary Magazine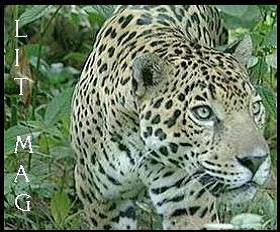 Have you wanted to be a published writer or artist? If yes, then Literary Magazine is the perfect opportunity for you! Mrs. Napoliello, who is in charge of Literary Magazine, is looking for original poetry, short stories, artwork, and music. This is a wonderful opportunity for small voices and people who want to share their talent. Mrs. Napoliello said, "We have so many talented writers, poets, artists, and musicians of all types, we should share our school with them."
Mrs. Napoliello has been doing Ad Infinitum, the literary magazine, for the past five years. In those five years, she has changed from the very expensive printed books to DVDs. The DVDs not only keep the cost down, but also allow for voiceovers and music from the FCHS band and orchestra to be placed in the background. All of these effects make it really come alive. Mrs. Napoliello started the trend of using DVDs for their literary magazines, and now some schools in western Virginia use DVDs.
Coffee House is the fundraiser for the literary magazine and has become a community event. At Coffee House, short stories, poems, acoustic music, and a cappella are performed or read. This is another amazing opportunity for your work to be heard. Coffee House is not a talent show, but a place to showcase your work. Coffee House will be held Friday, January 16, 2015. It is an evening of entertainment with food and the atmosphere of a real Coffee House. If you would like it be a part of this great event, come to room 239 and talk to Mrs. Napoliello. Mrs.
Napoliello's dream would be to have two literary magazines published every year. Sadly, she has not been able to achieve this, but it can still happen. If more people provided their work, then this could easily become a reality. Only the students have the power to change this, so if you want to be a part of the literary magazine bring your work to Mrs. Napoliello in room 239. She is looking for original, school-appropriate work.
The literary magazine is something students and teachers will keep for years. You may  never know, you could become the next Maya Angelou.