Winter of 2014-2015: What to Expect
Will the 2014-2015 Winter Be Bigger Than Last Year?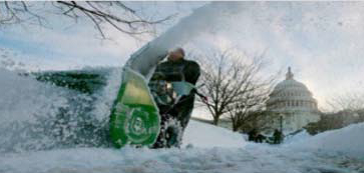 As the trees start to become bare we prepare for winter, with hopes for snow sums similar to last year. The students at least are hoping for snow; on the other hand, almost all of the adults and teachers are probably visualizing a winter with few or close to no snow days, although many weather sources are predicting another brutal winter.
Last year it is safe to say we had an above average amount of snow, but projections for this year are showing just over the amount of snow we had last year. According to multiple sources, December will be normal temperatures, with above average snowfall coming late in the month. January should be below average temperatures, with near normal snow fall. February is the month that is going to do the most damage, well below average temperatures and very high amount of snow falls. March also is going to bring lots of snow and low temperatures.
With the cold season coming, the celebrity status of Ryan McElveen is sure to return. The at-large school board member who became a Twitter sensation with his school cancellation tweets will be most likely busy this year. On November 25 the first forecast of snow was called, and as expected students across the county bombarded Mr. McElveen. Needless to say Twitter should be packed full of students attempting to persuade Mr. McElveen to cancel school.
As we know all students love snow days, but teachers are usually not the biggest fans. This is probably because of the re-scheduling the teachers have to do after missed days. However with new system there are plenty of built in snow days. The new ruling is FCPS will no longer have to make up days if there are 13 or fewer inclement weather days. That means if we have the same number of snow days last year as we do this year, we will not have to make up a single day the whole year! The built in snow days that are not used will become off days for FCPS. With these new rules in place snow days sound even more appealing.