Dance Team Prepares to Dazzle FCHS
Check Out the FCHS Dance Team!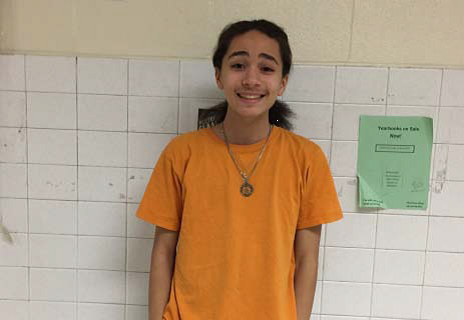 The students here at FCHS are very unique and talented in many different ways. Whether it's dancing, music, art, it's all in the hands of the students here at FCHS. As the year passes by, teams, clubs, classes, slowly enlarge as more and more students participate.
One of our very talented students here at FCHS is Darius Bryant (10). Many of you probably seen him during the pep rallies as a cheerleader. Part of the reason why he started dancing was to "become a better cheerleader." Of course that wasn't the only reason. He decided to join dance again this year because he "liked dancing with the team, loved preforming, and competition is really fun."
Darius has been dancing ever since "last year." I guess he did it for the sake of his cheerleading abilities. I asked him, since he was already on the cheerleading squad, was dancing still difficult? His response was, "It can be at times, but if you have the drive then no." If he were to rate of how difficult dancing would be, he would give it "about an eight." Sounds pretty difficult, I asked him even if it's difficult, is it still fun? He actually said he enjoys "the difficulty, actually." Everybody on his team seemed to know what they were doing so I asked for his opinion of who he thought was the best dancer on his team. It took him a while to answer but finally his response was, "Jen, she's a really good dancer and she's a helpful person when trying to learn a dance."
The interview finally came to an end and my final question was, will you be participating in next year's dance team? His response was, "Will I want to do it next year… yes, I want this to be the varsity sport I was in for all four years."