Club Of The Month: Safe Place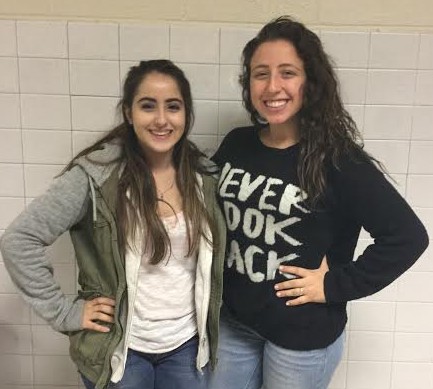 Safe Place is a new club that is now up and running and was created through the persistence of Maddie Mota (11), Cintia Samaha (11), and Jen Howell (12). Safe Place is The Jagwire's Club of the Month for December.
Earlier this year, we had two deaths within the span of a week. During that time many students began to wonder why no action was being taken to provide help and assistance to students. Three of our fellow students founded what is known today as Safe Place; Safe Place usually meets every other Wednesday afterschool in room 100, and is sponsored by Ms. Lyons and Dr. Darter.
The girls named the club Safe Place because that is what they envisioned it to be. Students can come and talk about their experiences in a comfortable environment without fear of judgment. That way, club members will be immersed in a place where they are not alone and they are encouraged to be their best self. Even if you haven't had any experiences that you would like to share, you are more than welcome to come because by you listening to others and showing support, you can help others more than you can know. Meetings usually consist of different things such as introductions, sharing and planning to promote awareness. So far they have organized the giving away of yellow ribbons for suicide prevention, the wearing of yellow at football games. If you are interested in participating or learning more make sure you stay after school on Wednesday in room 100.
Each month we will highlight a different FCHS club, so be sure to check back in this space to see what club we are featuring in our next issue.  Do you have an idea about a club we should highlight?  Send us an email at [email protected] and let us know about it!