Numbers Never Lie: FC Basketball
Underrated Basketball Players at FC
There are no doubt a lot of great athletes here at Falls Church but they are some that are overlooked. Earlier in the season The Washington Post recognized Nate Thatcher (12) and Amber Ecelbarger (11) as two very notable players from FC. Attending either a boys varsity or girls varsity basketball game you may not notice the impressive individual performances but looking at these stats will surprise you.
For the boys, Shooting guard Thatcher sits at the top as the leading scorer averaging 19.9 points per game. Next on the list is center Elijah Botts (12) who averages 9.3 PPG. One player that has really emerged this year is Guard Connor Stephens (10). Stephens is only a sophomore and is already consistently putting up 5 PPG. Will Mejia (12) and Paulino Matondo (11) have been the very reliable point guards this year. Mejia has an exceptional view for the court which results in some incredible passes. Matondo, on the other hand, has more success shooting the ball as he has made 15 three-pointers this year. Statistically, Thatcher has provided the largest portion of the offense. He averages 10 more PPG than the second highest scorer. He has twice as many three pointers than anyone else on the team. And possibly most impressively, he has had 112 free throw attempts this year; the second highest on the team is 32.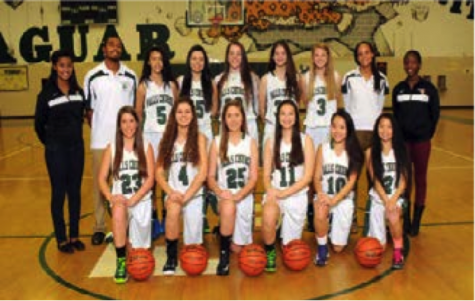 For the girls, Point Guard Ecelbarger leads the way with 12.4 PPG on average. Right behind her are Natalie Samaha (12) and Leann Loch (11) with 8 PPG. Loch is a very good rebounder and gets a lot of good looks from Ecelbarger, her point guard. Ecelbarger has made 15 from the three-point line this year, but she is not only a great scorer, she also is a very aggressive driver which makes her a  great playmaker. She also does an impressive job getting to the free throw line a lot as she has been there 81 times this year.
There are two freshmen on varsity this year, Mia Pendleton (9) and Leah Shaw (9). Mia is a great passer, while Leah has made 10 from the 3-point line this year.  Both players should be a significant part of the team's success, especially in the years to come.
Clearly you can see there are some impressive numbers put up by the student- athletes here at FC. And you never know there might be a future all-star walking in the same hallways as you.