Spread the Love to Everyone on Valentine's Day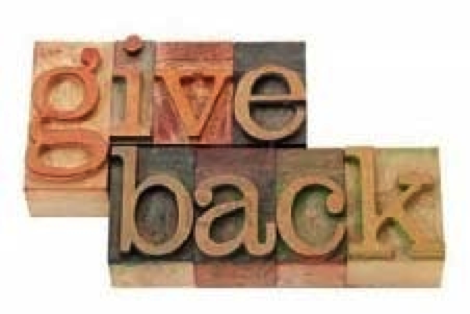 Valentine's Day is a well-known holiday. Couples go on dates, families spend time together, and money is spent on flowers and chocolates. However, Valentine's Day should not just stop there; there are many ways to show your appreciation for the community and those who help you throughout the year. Below I've listed six ways in which you can give back. Take a look:
Volunteer. Instead of just thinking about your significant other, think about others. Volunteer at a local soup kitchen, animal shelter, or favorite nonprofit, or offer to tutor a child in reading or math. It will only take a few hours out of your day to help someone else.
 Put the "Fun" in Fundraising. Many of us will be enjoying pricy dinners, why not have your bill go towards a good cause? Check your newspaper or online city pages for Valentine-themed fundraisers that support local nonprofits.
Send Love Letters. Take the time to write letters to people and organizations that are doing good things for the world. Tell them why you respect and appreciate their work, and that they really do make a difference.
Remember those now serving. Don't forget those who are currently serving in a branch of the army for our freedom and protection. Send them a letter thanking them for everything they do.
Spring ahead of spring cleaning. Take the time to clean out your closets, then donate what you don't need to non-profit organizations like Salvation Army or Goodwill.
Exercise. Charity walks and runs raise money for a good cause; sign up for an event to help out.
Valentine's Day isn't the only holiday this week: February 14 – 20 is Random Acts of Kindness Week. Take advantage of this week to pay for a coffee, lunch, or pay it forward in a restaurant or drive through. Tape change on vending machines for someone else to use. Collect canned goods for a food bank, shovel a neighbor's driveway, or babysit for free. Take this month to appreciate one another, because a small act of kindness can make some else's day.