DIY Valentine's Day for the People in Your Life
For many people, Valentine's Day is an opportunity to show someone in their lives how much they care. And what better way to show someone how much they mean to you, than with a one-of-a-kind, homemade gift? Here are some DIY Valentine's Day presents for all the special types of people in your life.
1.) The Romantic- For anyone who is a true ro- mantic at heart, letters are a way to show how much they mean to you. Write a series of letters all labeled "Open When…" and specify in when situation this person should open your letter. It is a easy way to make someone's Valentine's Day.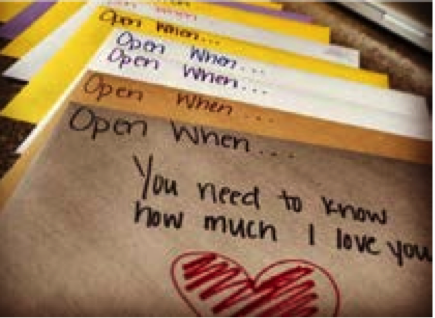 2.) The Joker- For those practical jokers out there, tell them for Valentine's Day you are going to set them up on a blind date. Then when they arrive, their "date" will be a body pillow in a T-shirt. Happy Valentine's Day.
3.) The Anti-Valentine's Day Person- For this person all you need is a pair of scissors and a piece of black construction paper. Cut out a black circle and give it to them. It is black hole. Just like their heart.
4.) The Food Lover-
Roses will die, violets will too,
don't bother with flowers,
only bacon truly loves you.
Everyone has that friend that would rather be given food than flowers, so why not put a romantic spin on it, and give them both? Bacon roses are easy to make, inexpensive, and will prove to anyone how devoted you really are when it comes to food. You're welcome.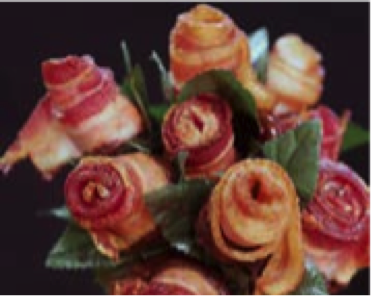 5.) The Music Junkie- Some trends never go out of style. Making a mix CD for someone is a classic, cute way to show how much you care. A personalized playlist can be funny or serious, romantic, or purely platonic. It is completely up to you.
6.) The Coffee Addict- Whenever you see this person they are carrying a coffee in their hand. Their day does not start until they have caffeine in them. A cute gift for any coffee lover is a personalized coffee mug. All that is needed for this present is a blank mug and a sharpie. After writing the desired message on the mug, bake it for around 30 minutes at 350 degrees so it will set.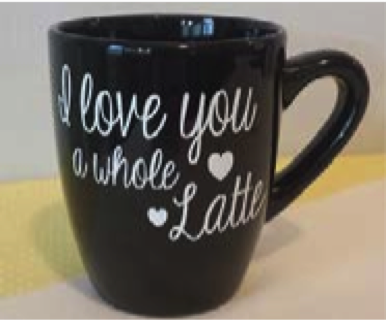 7.) The Narcissist- For this person all you need is a mirror and a sharpie. Draw a heart of the mirror right where their face would be. It will be heir favorite present of all time.
8.) The Thrill Seeker- Step One- Blindfold your significant other/friend/mom and when they ask where they are going tell them it's a "surprise". Step Two- Drop them off in the middle of the woods and leave them with only a bottle of water, duct tape, and a length of rope. Step Three- Say "Happy Valentine's Day" and leave them to contend with the forces of nature.