NHS Students Give Back to FCHS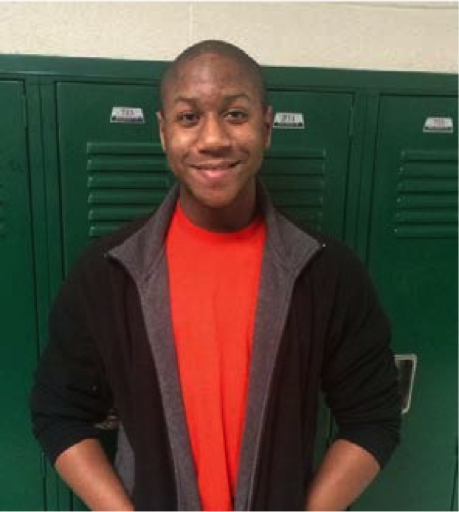 FCHS has many programs for us students to join and choose from. Though, many of us don't take advantage of the options that are given to us, such as the National Honors Society. Ms. Napoliello is one of the sponsors of the National Honor Society and has been for 16 years.
"What exactly is NHS?" I asked Ms. Napoliello.  She took the time to think as she responded by saying, "It's the National Honor Society and it is sponsored by the National Association of Secondary School Principals, normally called NSSP. In order to join NHS, you need to have a 3.5 cumulative GPA or higher—and that includes every subject such as gym, electives, and especially the four main courses (English, math, science, and social studies). For example, some students tend to choose the option to not dress out in gym which affects their grades.  But then you decided that you want to join NHS, well, you're going to have to start dressing out if you want to join because if you don't, your grades will go down along with your GPA."
As much of a challenge as that sounds, being in NHS actually benefits us students who are either in or out of National Honor Society. Students who participate in activities such as the Jaguar 5K, the band/chorus/orchestra concerts, or even the school performances are being helped as much as they can from the students and teachers of the National Honor Society. They sometimes even help guard the food that is being given outside of the auditorium before concerts so people will focus on the performances more rather than the food. Sometimes they'll even help usher the box office in all plays and shows to make it less difficult for everybody, especially the performers.
Even if you aren't in any if those activities, there are students in NHS who are willing to help other students who are in need with their academic studies whether it's Japanese, math, social studies, science—basically almost anything. They also even run the blood drive and help with the Jaguar Kick-Offs.
Trey Peters (11), a member of NHS has grown a lot from his membership in the group.  He says, "You learn a lot about service and what I've learned about is working together with other people and also leadership." He added, "I think the value to me is like kind of helping other people because personally, that's what I like to do because you do a lot of service for the school and NHS also sponsors a lot of the activities.  Not all of them though, just some, and if you decide join us, you'll get to see a lot of what goes on behind the scenes in Falls Church."