Falls Church Celebrates Annual Spirit Week
Spirit Week is an exciting time for many Falls Church students who enjoy dressing up for the various themes spirit week offers. Many flamboyant characters emerged during Spirit week, Soulja boy, PSY, and several Katniss Everdeens. This year, the week's themes were the following: Monday was Young vs Old, Tuesday was Scholar or Baller, on Wednesday people dressed as artists from their favorite music genre, Thursday was Capitol or Districts from The Hunger Games, and on Friday, because of the Pep Rally, Jags dressed in their class colors: Freshman wore white, Sophomore wore yellow (with a hint of red), Juniors wore green, and Seniors were dressed in black.
Students, as well as teachers enjoy the vibe of Spirit Week, and the fact that it brings out a different side of FCHS.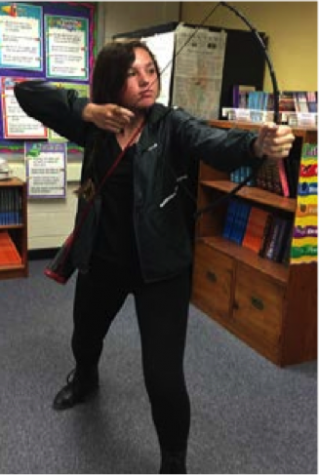 Ms. Robinson, the Leadership class and chorus teacher, had this to say about her passion for spirit week: "Spirit week is an opportunity for students and teachers to be creative and join together in showing their spirit for Falls Church High School."
Mr. Daniels spoke his mind about the beauty of Spirit Week with this quote: "It's fun to see students and teachers come out of their shells to dress silly and have a good time."
Meg Verhagen (10) had made this remark about Spirit Week: "My favorite part of spirit week is getting to make amazing memories in crazy outfits with all my friends."
Matthew Nguyen (9) said, "I enjoyed spirit week because it allowed me to express my full creativity."
Britney Trinh (9) remarked that "one of the advantages of Spirit Week is the lack of judgment so I decided to wear PJs on Toddler or Elder day because I got a chance to be comfortable at school with a good excuse."
Several Falls Church students had a favorite costume that they saw another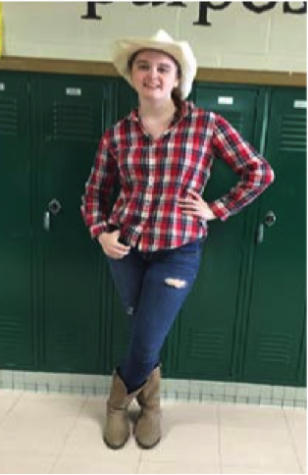 student wearing during Spirit Week. Tucker Smith (11) said "Joo Park's (11) PSY outfit was my favorite costume." Brandon Huynh (10) decided "My favorite outfit was Mr Daniels' young vs old outfit, and a guy in a Minecraft helmet." Patrick Henson (10) said "Paul Keating's (10) Nashville Star outfit was pretty funny." Sean Clary (11) saw many outfits that he liked. "My favorite costume was a guy dressed in a hotdog suit, but I couldn't pick a true favorite out of the wide variety of costumes.