Make Your Family Smile With These Delicious Fall Recipes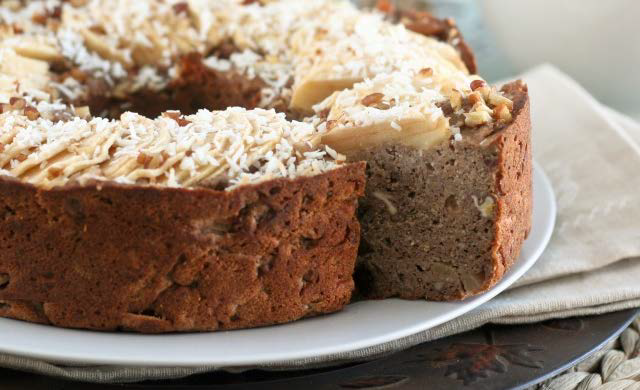 Now that fall is here, and
winter is on its way, I bet many
of you are trying to find a good
few meals to make. Am I right? I
thought so. Here's a hearty soup
that you might enjoy making: Soup with pumpkin and barley
What you will need is:
• 5/8 lb. legumes
• 7 oz. pearl barley
• 5 oz. yellow pumpkins
• Parsley
• Extra virgin olive oil
• Celery
• Carrot
• Onion
• Garlic
• Chili pepper
• Salt
1. Now first you need to dice
the yellow pumpkin and stew into
the oil, add a few ladlefuls of stock
and finish cooking. Make sure to
keep it warm. Then finely chop celery,
carrot, garlic and onion, then
sauté in oil.
2. Next add pulses together
with their cooking liquid and boil
for a few minutes.
3. Then add the pumpkin and
finally the barley, already boiled in
abundant salted water. Make sure to
check the seasoning. If you like, you
can add chopped chili or parsley.                                                                                                                                                         4. Finally serve with toasted
homemade bread.
5. Voilà! You're finished and
ready to eat.
Of course, one of the best
parts of any fall and winter meal is a
delicious dessert: Buckwheat and apple cake
To make this, what you will
need is:
• 1 cup (250 grams or 2 sticks)
butter, room temp.                                                                                                                                                                                   • 1 cup (250 grams) sugar
• 6 eggs, separated
• 2 cups (250 grams) buckwheat
flour (this comes in light or
dark, so beware the choice will affect
the color of your cake.)
• 2 ¼ cups (250 grams) almond
meal, skins on if possible
• 1 apple, peeled and grated
• 1 vanilla pod
• 7 ounces (200 gr) lingonberry
jam (redcurrant or cranberry
jelly can also substitute)
• ½ tablespoon icing sugar
for dusting
1. First cream together the
butter and sugar. Add the egg yolks
and beat until pale and creamy. Add
the buckwheat, almond meal, grated
apple and the scraped seeds of
the vanilla pod until just combined.
2. Next beat the egg whites to stiff peaks. Gently fold in, bit by bit,
into the batter until well combined
and pour batter into a greased and
lined round baking tin (10 inch diameter).
3. Lastly bake in a medium
oven at 350 F for about 50 minutes
or until cake is deep golden brown
on top and a skewer inserted in the
middle of the cake comes out clean.
When cool enough to handle, remove
cake from tin and slice in half
lengthways. Spread the bottom layer
with the lingonberry jam and replace
the top layer. Just before serving
dust with the powdered sugar.
I hope you guys will enjoy
all of these as recipes much as I enjoy
them. Enjoy them and make
your holiday season a bit more delicious!