Who's Your Favorite Celebrity Couple?
Celebrity Couples Shine in the Spotlight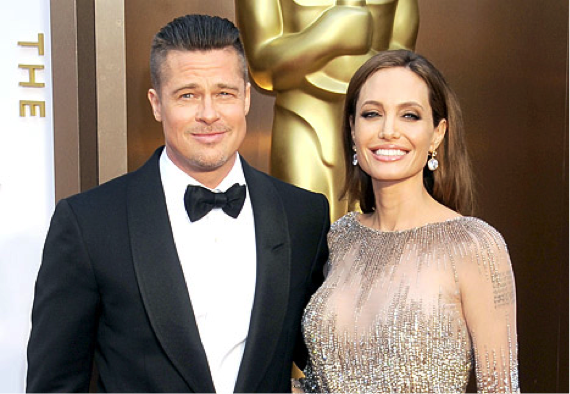 Brad Pitt and Angelina Jolie are, in my opinion, the most iconic couple of this generation. Brangelina may be most famous for their humanitarian work, but they also have a large family. They have six children together; three biological and three adopted. Their oldest biological child, Shiloh, is now being called John and dressing like a boy. This has been getting a lot of attention from the media recently and is the best example of why Brad and Angelina are the most loving parents.
Vanessa Hudgens and Austin Butler are representing the younger generation in this list of celebrity couples. Their amazing style has made them a very popular couple. After the Coachella festival this past summer, they are considered king and queen of Coachella because of their outfits. Their obvious affection for each other have made them famous sweethearts. Vanessa is three years older than Austin, at 26 years old and he is 23.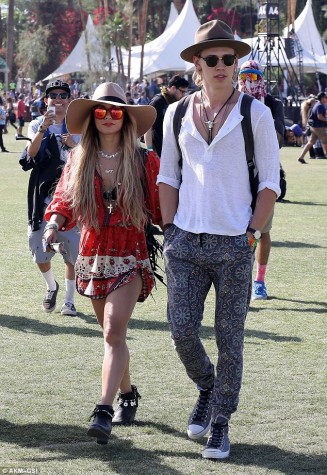 Ellen DeGeneres and Portia de Rossi are a beautiful and career driven couple. Portia is an Australian actress and model, while Ellen hosts her own talk show, The Ellen Show. Both have been very success in their careers. Ellen and Portia got married in 2008 and Portia officially changed her name to Portia Lee James DeGeneres. Portia has also become an American citizen and even lost her Australian accent!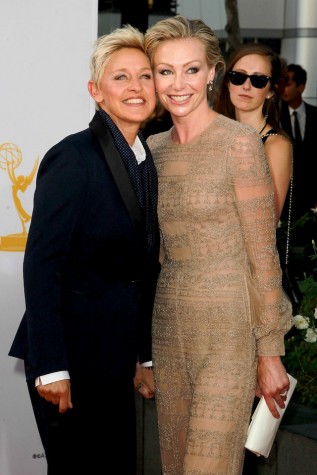 Emma Stone and Andrew Garfield met filming The Amazing Spider-Man movie where they both starred in it. They had instant chemistry have been together since. They are engaged to be married this summer. This couple has gotten quite a bit of attention because of these photos. When they spot paparazzi, they write down some organizations and their websites that should get the attention instead of them. It is the little things like this that make them my favorite celebrity couple!
Ashton Kutcher and Mila Kunis are a classic couple because of their fame together on That '70s Show. On this sitcom they played a teenage couple. Now, 36 and 31, respectively, they are rumored to be married and have a child together. Their daughter, Wyatt Isabelle Kutcher, was born on this fall. They met in 1998 while filming That '70s Show when Mila was only 14 and Ashton was 20! Ashton was Mila's first kiss too!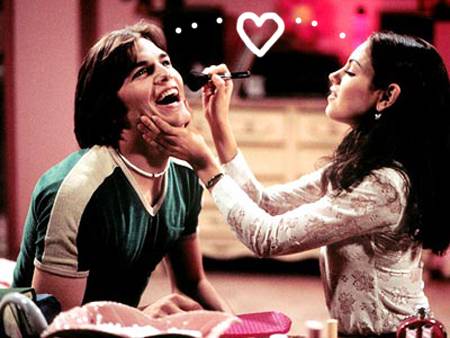 So which of these celebrity couples is your favorite?  Go to fchsjagwire.com and cast your vote!