Falls Church Presents The Giver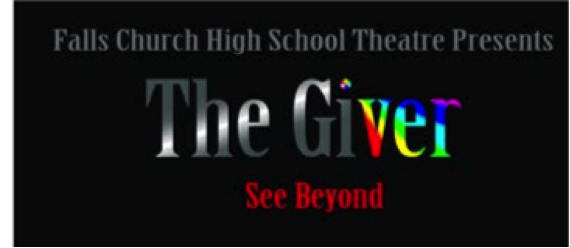 This spring season, Falls Church students have the chance to experience a production of The Giver. The Giver is going to be a masterful combination of talent and tech. The play is an adaptation of the novel of the same name by Lois Lowry. The play takes place in a dystopian society where complicated emotions such as love have been erased, the ability to choose is nonexistent, and memories are just, well, a memory.
The story follows a twelve-year-old boy named Jonas as he transfers from the individuality-erasing childhood he has experienced into the new world of "the Twelve" where each person has one job which they carry out until they enter the House of the Old. At the ceremony where each of the Twelve receives his or her task, Jonas's is different. He is the new Receiver of Memory. His task is to receive all the memories which the world has erased.
The Falls Church Drama Department invites you to follow Jonas through a thrilling experience, as each new memory brings color to his life, and watch him make the choice that will change his world forever. The cast and crew of the play are also prepared to bring you a wonder of technical prowess in this performance.  The majority of the play will be simulating a film noir, or a black and white movie.  The play will also simulate the effect of snow falling.  Mark your calendars for Thursday and Friday, April 30 and May 1; the show will begin both nights at 7 p.m.  As of now, the cast and crew are hoping to put on a Saturday matinee, May 2, along with an evening performance, to maximize the opportunity for everyone to attend.
The Giver is a fabulous play, with so many interesting parts.  The technical aspect will be sure to entertain, while the acting is sure to enthrall. The Giver is well worth seeing. Make some room in your schedules and be sure to come out to receive the gift of The Giver.