The History Behind Women's History Month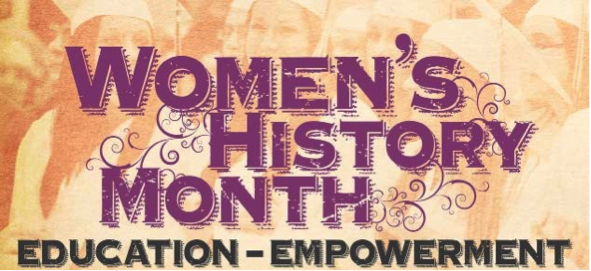 What is Women's History Month? It is an annually declared month that celebrated the achievements and contributions of women throughout history. Women's History Month traces its roots back to 1911. Later, in 1978, California participated in Women's History week around the time of International Women's Day, which is March 8.
In 1979, a fifteen-day conference was held in New York from July 13 to July 29 in which was chaired by a historian named Gerda Lerner. This conference was sponsored by Sarah Lawrence College, the Women's Action Alliance, and the Smithsonian Institution. After the success of the conference, President Jimmy Carter declared the week of March 8 National Women's History Week. With the success and importance of National Women's History Week, many women across the country celebrated not only Women's History Week, but also Women's History Month.
By 1986, fourteen states declared March to be Women's History Month.  Each year has a different theme, as declared by the National Women's History Project. The first theme in 1987 was "Generations of Courage." The theme for 2015 is "Weaving the Stories of Women's Lives.
Women's History Month is also an international event.  The concept was introduced to Canada in 1992, however, they do not celebrate it in March like the United States does. They celebrate it in October to correspond with the month that commemorates the celebration of the court case Edwards v. Canada, which established that women should be allowed to be senators. Australia was introduced to Women's History Month in 2000. Australian themes are fairly new; the first one was "Celebrating Racy Women" in 2005 and the most recent theme was "Finding Founding Mothers" in 2013 (they did not have a theme in 2014). The UK participated in Women's History Month in 2011 and 2012. They even created a website in its honor.
Many people celebrate Women's History Month, including Nintendo, who celebrated by highlighting all of their female characters including Bayonetta, Samus Aran, and even Bombette from Mario. Even though these characters are not real women, it still is a very touching concept that this big corporation would celebrate this month with these photos of their female characters in front of the iconic "Rosie the Riveter" "We Can Do It!" poster.
There's still about a week left in Women's History Month—do what you can to participate in this event, and celebrate the contributions of women everywhere!